Michael Graves Folding Cane, Bag Cane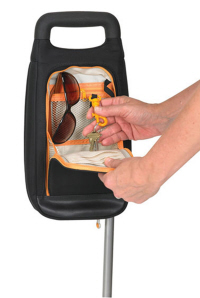 Features and Specifications:
* Cane is height adjustable from 33" to 37"
* Cane conveniently folds and can be stored in carry bag
* Carry bag features a handle shoulder strap and zippered pouch to store personal items
* Carry bag is durable and easy to clean with a damp cloth and soap
* Weight Capacity: 300 lbs.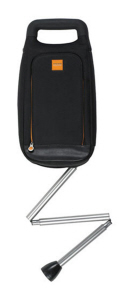 Please email or call us on our Toll-Free number 888-972-2300 with any questions before buying.
*The item is as described in the written description. The photo is a stock photo from the
manufacturer.*
___________
Shipping
___________
Free Standard shipping to all addresses in the contiguous USA, the 48 connected states.
Shipping to Alaska, Hawaii, USA Territories, Canada and other parts of the world will cost a
different amount. Please contact us before purchase, if you would like this product shipped to an address outside the 48 contiguous states to find out the actual freight cost.
Cancelled Orders
Orders cancelled after the item has shipped are subject to all standard return policies. You must accept delivery, obtain an RA Number and ship the item back to the correct address. If delivery of an item is refused, return shipping costs are deducted from the issued credit and a 20% restocking fee will apply.